Brookmont's 72 hectare development only has a two metre fall between Curtis Road and the southern end of the site, meaning the land is quite flat and hard for stormwater to naturally pass through. It's important that the stormwater is managed correctly on a large scaled flat site, however, Brookmont has established a clever plan – to create a brook through the middle of the development to run water under the Northern Expressway and into the western swale.
The design and management of the stormwater is critical is critical to the new development, ensuing its name Brookmont. The Brookmont name celebrates the redirection and use of the urban stormwater generated through the centre of the project and creates an environmental opportunity that will bring positive and sustainable outcomes for the future.
The central spine and brook allows the stormwater to be carefully managed and directed away from urban development, as well as providing sustainable and responsible water management. The water will be clean and assist with watering the native plants throughout the central spine of the project. This is incredibly sustainable for the ongoing community and advocates smart stormwater usage.
Not only does the brook through the centre of Brookmont provide the opportunity for pristine landscaping and sustainable stormwater management, it is a feature of the development and enables the new community to link in with the Stuart O'Grady bikeway that runs along the Northern Expressway as the stormwater passes nearby. The 23 kilometre bikeway runs from Gawler to Waterloo Corner, connecting all of the communities in between. Brookmont will very much be part of The New North, allowing new business hubs, shops, wineries, agriculture and work opportunities to all come together in the northern suburbs of Adelaide.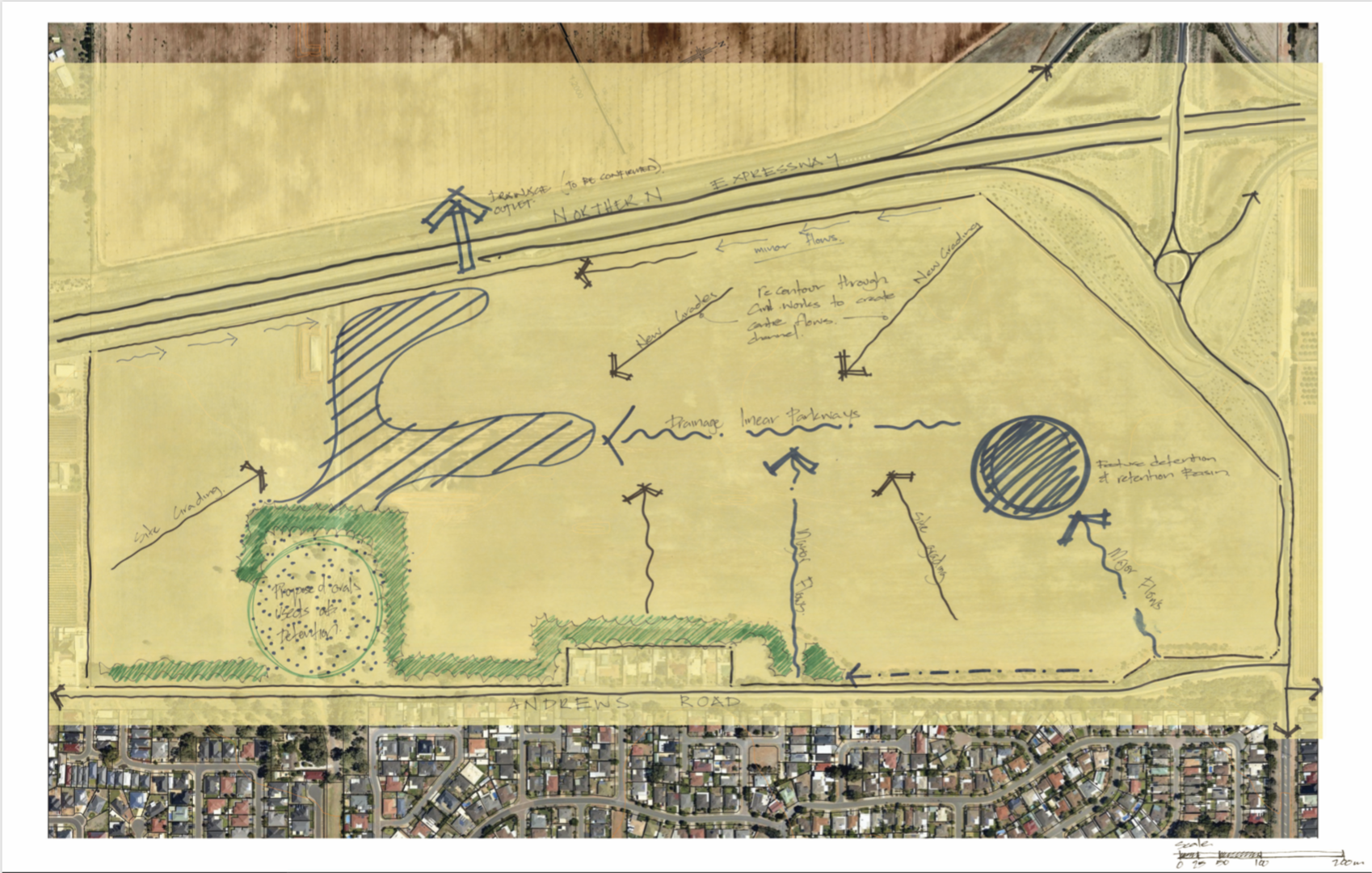 With 72 hectares of flat, sustainable land – your opportunities at Brookmont are endless! New residents will love living in a sustainable development that ensures that there is no wastage of water and a community that boasts an abundance of thriving native plants, which will actually be placed in relation to the Brookmont street names. The suburb itself is set to be a contemporary neighbourhood with plenty of cafes, restaurants and shopping options, as well as a range of quality services, schools and child care and of course, a wide choice of public transport options.
The Brookmont Sales Gallery and Display Village are located on the corner of Curtis Road and Andrews Road, Andrews Farm and are open from 1pm to 5pm every Monday, Wednesday, Saturday and Sunday. Come and visit our friendly team to find out more about the history behind Brookmont and how you can begin your new home venture.